Conservation Strategies provides quality consulting and contracting for the preservation of cultural heritage including art, architecture, and archaeology. We provide customized conservation services ranging from small objects, to collections, to larger and complex historic buildings and sites. We build teams of specialists to best fit each project. We are extremely safety conscious and provide all requisite training and certifications in compliance with OSHA and other regulatory requirements. We believe in sustainable approaches to conservation that minimize environmental impact while still providing feasible and cost effective solutions for preservation.
Museums, municipalities, state park agencies, National Parks Service, General Services Administration and other federal agencies, architects, archaeologists, collections managers, collectors, and individuals.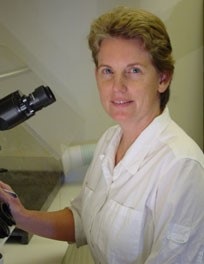 Katharine Untch, MA, CAS, is an award-winning conservator with more than 30 years' experience in three-dimensional art, architectural and archaeological materials, specializing in conservation strategies, management, and funding. She provides project management, materials research, testing and analysis, treatment design, and hands-on applications. Katharine brings a strong knowledge of chemistry and materials science to all of her projects, along with the impact of materials on cultural heritage and the environment.
Katharine has extensive experience with collections, outdoor sculpture, monuments, and architectural elements as well as a variety of materials in both interior and exterior contexts. She has over 15 years' experience as a museum conservator, over 8 seasons on archaeological sites, and over 15 years in the built heritage arena preserving architecture, historic sites, and monuments. Her diverse experience provides her with a uniquely broad perspective.
Katharine has held positions as Mellon Fellow at the Museum of Fine Arts Boston, Graduate Intern at the Getty Museum in Antiquities Conservation, Associate Conservator at the Asian Art Museum in San Francisco, and Head of Objects Conservation at the Virginia Museum of Fine Arts. Katharine was a Project Specialist at the Getty Conservation Institute (GCI) where she managed the first of the Director's Retreats for leaders of national and international graduate conservation training programs, and managed the Museum Emergency Program in partnerships with ICOM, ICCROM, and the GCI. She was Senior Conservator at Architectural Resources Group (ARG) focusing on historic architecture, and Director of the Conservation Division of ARG Conservation Services, a design-build general contracting firm providing services for historic buildings, sites, monuments, and collections in historic buildings.
Katharine has taught workshops nationally and internationally on outdoor monument and sculpture conservation to mid-career conservators and collections managers. A Fellow of the American Institute for Conservation (AIC), she served two terms as the first AIC Board Director of Professional Education and Training, conducted national surveys and co-authored an endowment grant proposal to the National Endowment for Humanities (NEH) to help launch AIC's continuing education program. She has also authored or co-authored many successful conservation project grants and has served as grant reviewer and panelist for several conservation-granting entities.